New York venture capitalist suggests Bitcoin and Ethereum are 'fundamentally oversold'
Is now the time to jump into the world of Ethereum and Bitcoin?
by Manoj Sharma for CNR
The author of the best-selling book Cryptoassets and a popular New York Venture Capitalist, Chris Burniske, believes that the current bear market of Bitcoin and Ethereum could be the best time to invest in the ecosystem.
According to Chris's fundamental analysis of the market, both Ethereum and Bitcoin have spiraled far lower than any reduction in key fundamental indicators. Placeholder, the co-founder of the New York Venture Capital company, asserts that digital currencies can be assessed fundamentally by measuring the supply and demand indicators, such as estimated daily transaction value, hash rates, and the daily unique addresses. He said that "fundamentals of quality crypto networks are down less than prices, and significantly so."
In his blog post on Medium, Chris has clearly outlined the three primary reasons for Bitcoin's and Ethereum's strong fundamentals than the price suggests.
Hash rates
The hash rate for BTC and ETH is now higher than ever, which Burniske tells is a lagging indicator. He adds that "both Bitcoin and Ethereum's hash rates are on negative slopes which require us to keep a close eye on them. It would be good to look at the number of nodes supporting the network, and miner revenues for both networks (transaction fees + block subsidy)."
Day-to-day transactions
Though the value of both tokens has decreased considerably, the number of daily transactions has been marginally stable. He illustrates in the post: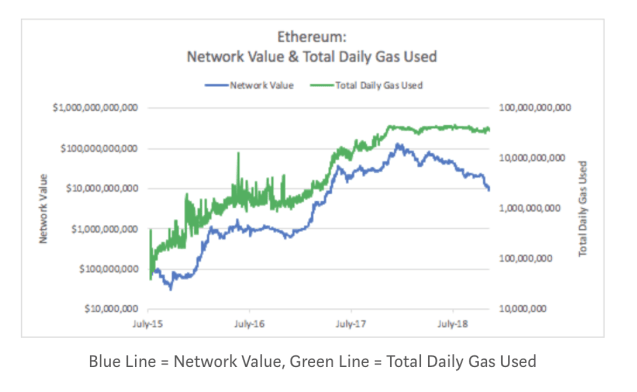 "From the peak, Bitcoin's and Ethereum's network values are down 81% and 93%, respectively, whereas the daily number of transactions are only down 41% and 52%."
Ethereum gas used and transaction value
Burniske elaborates that though ETH has lost its value by 93% since its peak, the gas usage illustrates that the demand for its native functionalities has decreased by only 7%.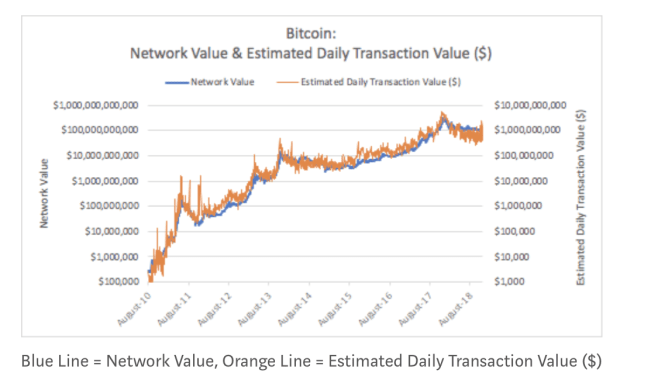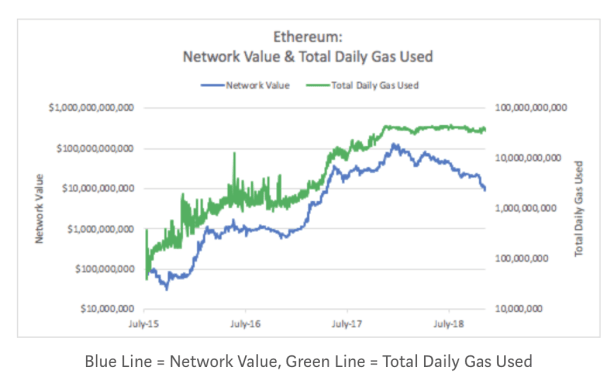 Main image: BigStock