Bitcoin price moves towards $4,000 as Top 10 rally rolls on
The price of Bitcoin and the rest of the Top 10 cryptocurrencies spend another day in the green as prices lift again. 
Bitcoin has continued to lead the recovery of the Top 10 cryptocurrencies through the course of Wednesday, with another lift of 9% over 24hrs (up until 2pm this afternoon, GMT).
Here was the Top 10 at that point, with Bitcoin priced at $3,927.
Bitcoin's price on the CryptoCompare Index – which creates a weighted average from a wide range of exchanges – peaked out at aroun$3,969 at 1.40pm this afternoon after a 24hr period of steady rises. The chart below shows the largest single leap in volume and price come late yesterday evening, when BTC managed to break the $3,600 resistance and quickly rose to find support at $3,700. Trading this morning (UK time) finally saw demand push the price through the $3,800 barrier that had proved another sticking point overnight, though momentum from that move couldn't take it convincingly back above $4,000.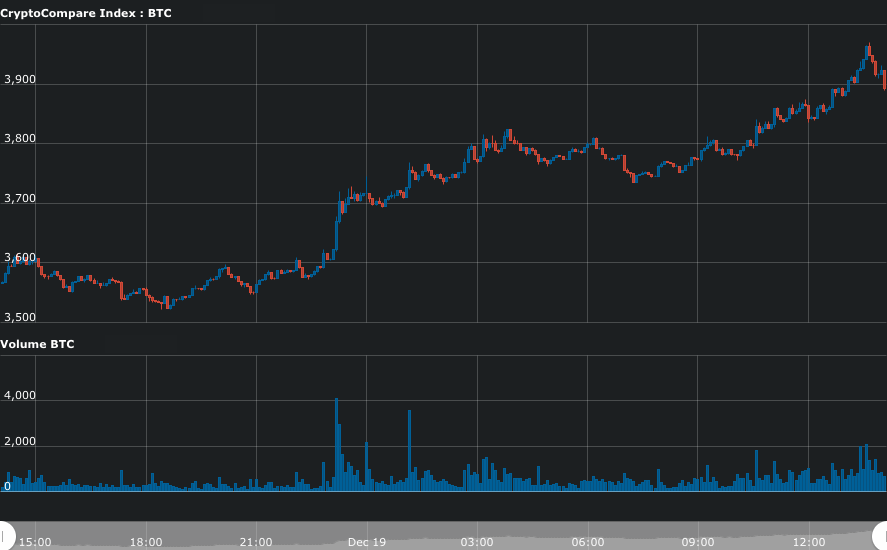 However, on certain exchanges – most notably BitFinex – Bitcoin did manage to briefly break through that barrier, getting as high as $4,043. However, that inflated price can probably be explained somewhat by the premium the markets place of the use of Tether (USDT), which is still running at around 2.8% (or just above $106), at the time of writing.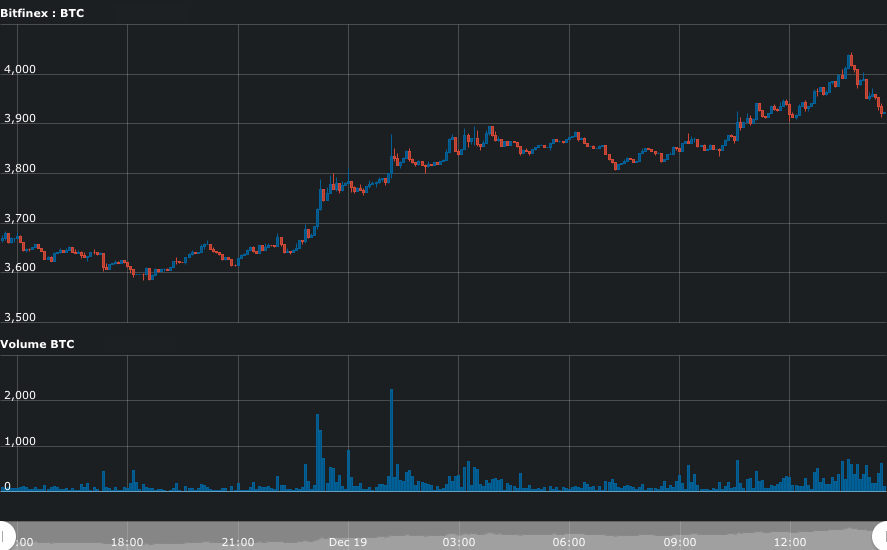 Taking a longer-term view of Bitcoin, the price rises of the last three days have seen the price rise back above the 30-day standard moving average, which currently sits at around $3,850. Though it still has quite the journey back to the 50-day average (the green line in the chart below) of $4,791. To get back above the 200-day moving average, and the point where it would be possible to start talking about the end of the bear market for BTC, it demand would need to push it up above $6,800 – a whopping 73% shift up from where it currently stands. That move would roll back the clock to September 5th, when prices were last above $7,000 before suffering $700 one-day fall.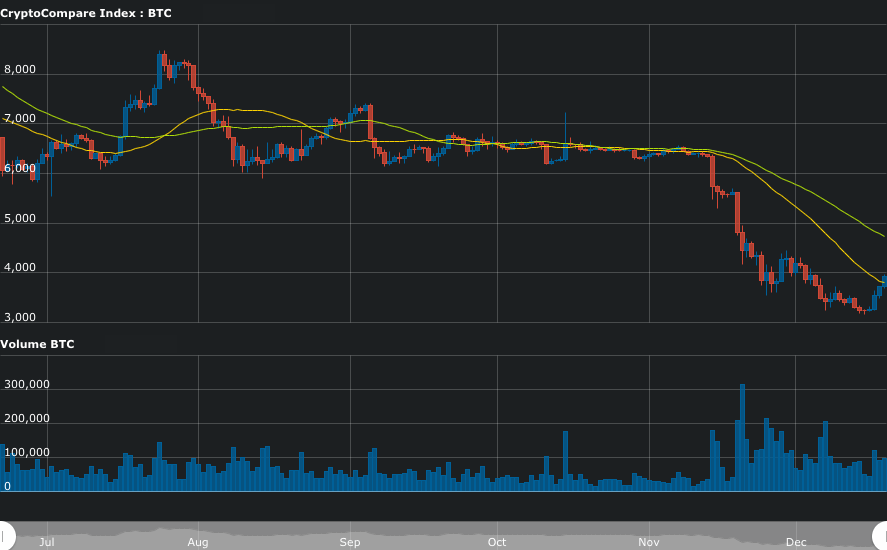 Also notably on the rise, is Ethereum (ETH) which has regained its three-figure price tag in the rally of the last couple of days. That's a valuation that it's not held since December 6th, and comes on the back of an 11% 24hr move.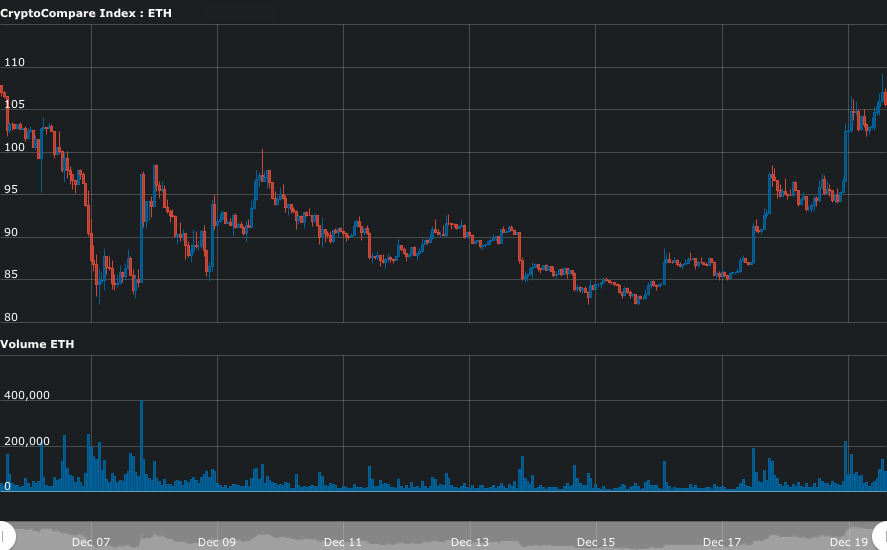 The two absolute outliers in the Top 10, though, are Bitcoin Cash and Waves, both registering 40% 24hr boosts – which hint at the extremely rough time the market has shown both of them in the last month or so, and hinting at a corrective revaluation now that the market is taking a breather from its recent fire sale.