Reddit Overtakes OpenSea in Terms of Active NFT Wallets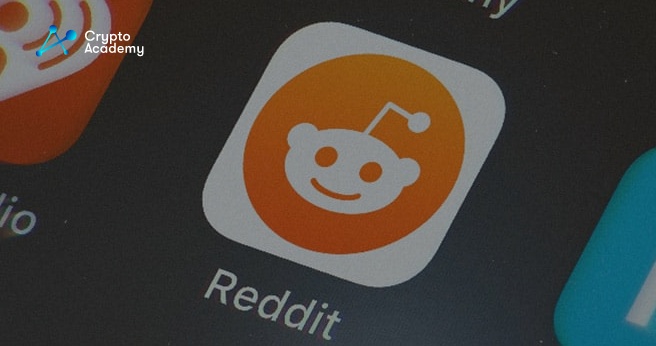 The number of Reddit Vault NFT wallets is now officially higher than the number of OpenSea wallets.
Recently, Reddit unveiled its NFT avatars, which proved to be quite successful. Because of that, millions of people opened wallets to purchase Reddit NFT avatars.
In a recent TechCrunch Disrupt conference, Pali Bhat, Reddit's chief product officer, announced that over 3 million Reddit users created Reddit vault wallets. 2.5 million out of that opened the wallets specifically for the newly launched Reddit NFT avatars.
What was surprising to NFT enthusiasts is that OpenSea, one of the biggest NFT marketplaces in the world, has around 2.3 million wallets that are currently active. Hence, the number of Reddit Vault wallets has overtaken the number of OpenSea active wallets.
These avatars sold out, as the prices ranged from $9.99 to $99.99. The collection included 40,000 NFTs. Reddit is taking the same approach as Twitter. The latter has long made its NFT adoption a major goal, allowing Twitter users to use NFTs as profile pictures. Twitter is also working on more crypto adoption.
Reddit, on the other hand, is known for its large crypto community, with various subreddits that give focus on different cryptocurrencies. Some subreddits also launched their own decentralized cryptocurrencies, further demonstrating the crypto-friendly nature of Reddit.
After the success of this collection, Redditors are now demanding more Reddit NFTs. To meet users' needs, Reddit has teased a new collection for this coming Halloween.
Collectible Avatars are getting spooky! Grab a limited-edition creation designed by some of Reddit's most passionate artists when they drop.https://t.co/zDfCnUfxtR pic.twitter.com/kuHNYHzYNs

— Reddit (@Reddit) October 19, 2022
Overall, NFT collections involving Reddit have been quite successful over the months, with many of these collections still trending. You can explore these collections on OpenSea.
NFTs Today
Still, it is worth mentioning that the interest in NFTs has significantly decreased during this bear run. NFTs are actually being perceived negatively, even by crypto enthusiasts. Some people suggest that the utility that NFTs provides does not justify the huge prices that some NFT collections have. These statements are normative, however.
Nonetheless, the feedback has been generally good for Reddit NFTs. Some people actually believe that Reddit NFT collections can be crucial for NFT adoption. A Twitter user described Reddit NFT Avatars as the "Trojan Horse" of NFTs toward mainstream adoption.
Reddit Avatars are the Trojan Horse of NFTs that are on boarding millions into Web3, and no one is talking about it 🧵 pic.twitter.com/x6LMCH0JAy

— AB (@ABBBBBB_NFT) October 19, 2022