Gold Regains Its Old Shines While Bitcoin Struggles to Maintain $37,500 Level
The price of Gold experienced an uptrend at around 1901.00 level on Thursday, May 27, thus keeping its stability above the intraday bullish channel's support line that appears on the chart.
Gold is experiencing positive momentum to support chances of resuming the expected bullish trends on the intraday and short-term basis, to push its price to 1928.67 as the next target.
Therefore, the bullish trend is expected to continue for the upcoming period conditioned by the price stability above 1880.00.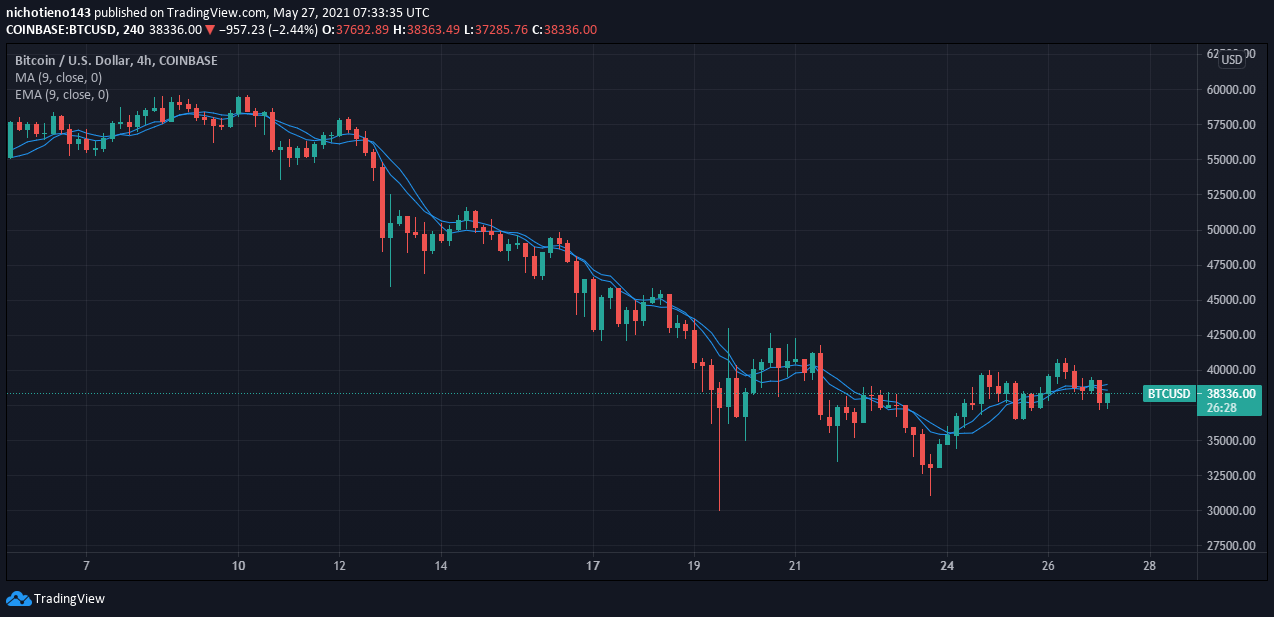 On the other hand, Bitcoin was trading at USD 38,203 Thursday with a 24-hour trading volume of USD 50,412,950,364. The leading cryptocurrency was down 4.98% in the last 24 hours.
Yesterday, Bitcoin price briefly jumped above USD 40,000, a week after its price plunged 30% to around USD 30,000.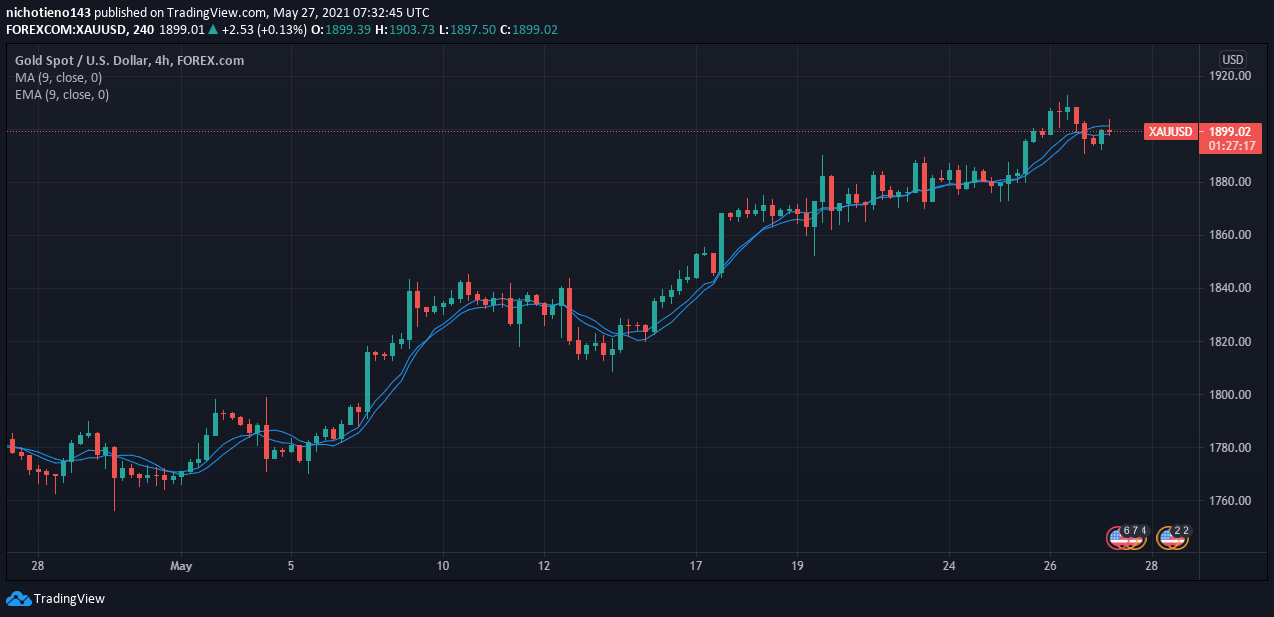 Bitcoin currently got support at USD 37,000 and on the 100 hourly Simple Moving Average(SMA). If the crypto fails to clear the $39,500 level, there is a risk of further downside.
BTC-USD plunged over -50% from its April lifetime high of around USD 64,374 to almost USD 30,000 in May.
Gold prices rebounded from support, boosted by renewed safe-haven/inflation hedge appeal and helped by a weaker dollar and rising concerns after Federal Reserve officials maintained a dovish stance over rates.
Right now, everything is about hedging against inflation, as current financial risks outweigh everything. A weaker dollar is helping and increasing inflation risks. The Feds keeps front-end rates low, which weakens the dollar and leads to Gold having a quite good performance. The dollar index was pinned near a 4-1/2-month low against its rivals, making Gold cheaper for other currency holders.
Another factor attributing to Gold's move is Bitcoin's tumble. BTC (BTC-USD) plunged by more than 10% after Tesla CEO Elon Musk halted BTC payments for motor vehicle sales and services due to the increasing use of fossil fuels for Bitcoin mining.
Bitcoin prices further declined to as low as $30,000 per coin after China imposed a crackdown on cryptocurrency mining and trading.
However, Bitcoin renewed some price recovery efforts after Elon Musk clarified that Tesla has not sold its Bitcoin included on its balance sheet and announced the formation of the Bitcoin mining council to promote green crypto mining activities.
Image source: Shutterstock