Bitcoin Transaction Volume Hits a Monthly High as Crypto Adoption Surged by Over 881% Last Year
Bitcoin experienced an uptick in transaction volume, given that it reached a 1-month high of 47,433.025 BTC, as acknowledged by crypto analytic firm Glassnode.
The leading cryptocurrency recently breached the psychological level of $50K for the first time in two months as more institutions injected capital investments. For instance, addresses holding more than 1,000 BTC hit a 6-month high, which illustrated strong conviction.
Therefore, these factors illustrate why Bitcoin's transaction volume witnessed an upward momentum.
Global crypto adoption skyrocket
According to a recent report by Chainalysis, the global cryptocurrency adoption rate has been going through the roof, driven by factors like increased P2P trading.
The blockchain insights provider explained:
"At the end of Q2 2020, following a period of little growth, total global adoption stood at 2.5 based on our summed up country index scores. At the end of Q2 2021, that total score stands at 24, suggesting that global adoption has grown by over 2300% since Q3 2019 and over 881% in the last year."
P2P trade volume made up a significant percentage of all cryptocurrency activity, especially in emerging markets like Vietnam, Kenya, Nigeria, and Venezuela.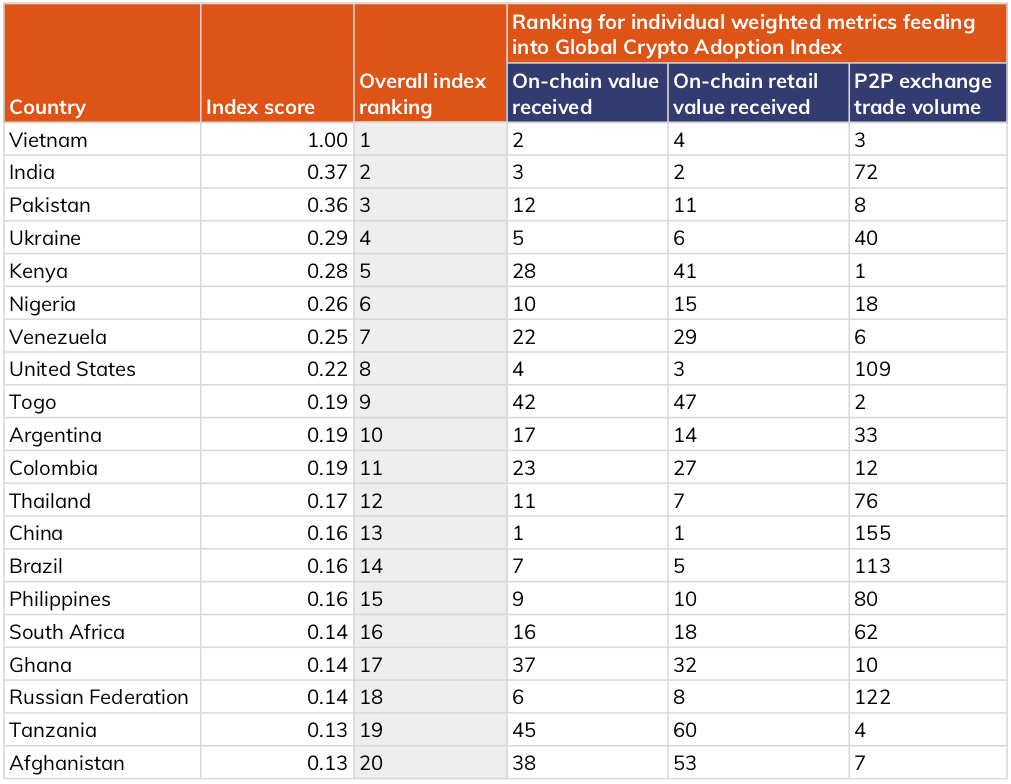 Adoption factors differ
The research noted that the serval reasons why increased crypto adoption differed around the world. For instance, many countries turned to crypto in emerging markets to fight currency against devaluation, send and receive remittances, and undertake business transactions.
On the other hand, adoption was primarily driven by institutional investment in North America, Western Europe, and Eastern Asia.
Meanwhile, a report by Allied Market Research acknowledged that the global crypto market is expected to rise from $1.49 billion registered in 2020 to $4.94 billion by 2030 while recording a compound annual growth rate (CAGR) of 12.8% from 2021 to 2030.
The US-based market research noted that an increase in remittances by foreign countries, the need for transparency in the payment system, and untapped potential in emerging economies would be the primary drivers of growth in the global crypto market.
Image source: Shutterstock