Bitcoin Needs to Hold the $43.1K Level to Avoid a Slip back to $38K
After waiting with bated breath for Bitcoin (BTC) to breach the psychological price of $40,000 that had escaped its scope for a couple of weeks, this fate was recently sealed.
The benchmark cryptocurrency was up by 18.88% in the last seven days to hit $43,896 during intraday trading, according to CoinMarketCap.
Nevertheless, Bitcoin ought to hold the $43,100 level to avoid dropping to $38K. Crypto trader Rekt Capital suggested:
"Weekly Close above black $43,100 would be a great confirmation for the bullish case. If BTC fails to flip the black $43,100 level into support, BTC could dip into the red $38,000 area. Previous green circles show that such retests have preceded further upside."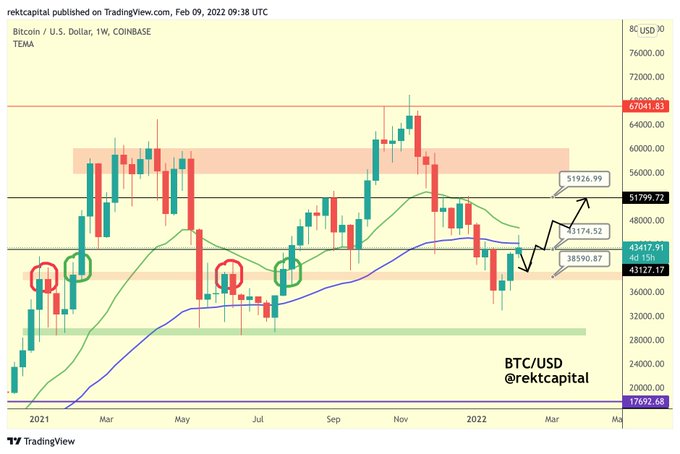 Source: TradingView
Surprisingly, JPMorgan analysts have placed Bitcoin's "Fair Value" at $38,000. This parameter is based on the extreme volatility of the leading cryptocurrency, which they noted was about four times as high as that of Gold.
For a higher high to be created, which characterizes an uptrend, Bitcoin should break the $44,500 area.
Bitcoin has been making significant strides because it reached $1 for the first time eleven years ago.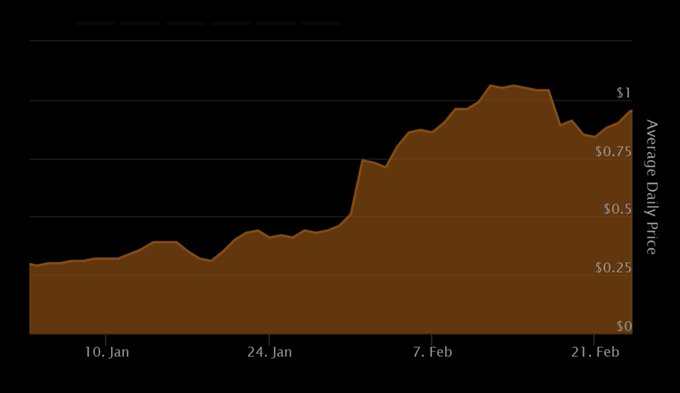 Source: Documenting Bitcoin
Wrapped BTC experienced a 37,500%
Wrapped Bitcoin (WBTC) has experienced exponential growth, increasing by 375 times in the last two years. On-chain analyst Will Clemente explained:
"Over the last 2 years, the number of Bitcoin wrapped on Ethereum has increased by 375x or over 37,500%. Roughly 1.38% of Bitcoin's supply is currently wrapped."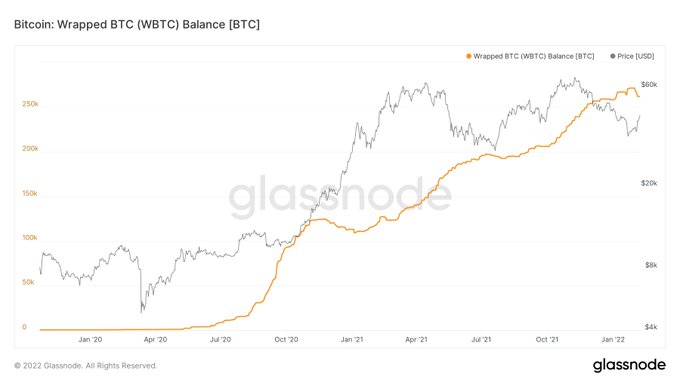 Source: Glassnode
WBTC is an ERC-20 token that represents Bitcoin on the Ethereum network. Therefore, the Bitcoin that backs WBTC is verifiable through a proof of reserve system that prompts a 1:1 verification between minted WBTC tokens and the stored Bitcoin.
Throughout 2021, WBTC flowed into THE Ethereum network, corporate treasuries, and exchange-traded investment vehicles, according to a study by Arcane Research.
Image source: Shutterstock