Upgrading The Real Estate Sector: iFunded Launches iEstate, The First Platform For Real Estate Tokenization That Provides Liquidity Investments
Real estate business usually involves complicated processes as we all know that the demanding market requires proof of ownership among others.
There's also the need for legally contracted exchanges and more regulations which make transactions really time-consuming, not to mention, costly.
Fortunately, the real estate market just got updated. iFunded is a digital real estate investment platform for both institutional and private investors.
The team behind the platform just announced the launch of iEstate, their real estate tokenization platform.
iEstate is the very first global platform that's available on the market which has the ability to issue a security token based on real estate debut. They will also issue an equity-based token soon.
iFunded targets institutional investors, banks and retail investors
iFunded is a digital investing platform for German real estate debt and it also helps real estate developers find the financing they require to complete their projects.
"iEstate is iFunded's evolution into the blockchain space, allowing us to build the first official platform that tokenizes real estate debt and equity with a security token," says Michael Stephan, CEO, and Founder of iFunded.
iEstate uses the blockchain for its benefits
iEstate can enhance the speed and timing of real estate transactions and employs smart contracts for increased transparency.
The blockchain brings massive opportunities for users who are involved in the real estate market, and it also allows complete trust between all the parties involved.
Other benefits stemming from the use of blockchain include immediate settlements, reduced counterparty risks, and cross-border transactions among others.
Overall, the blockchain tech can drastically improve the real estate market with real-time updates and almost real-time ownership interests and lower costs.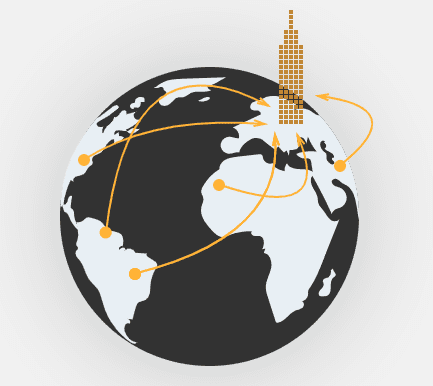 The main advantages of the iEstate tokenized platform include high accessibility, market liquidity, automated compliance (KYC/AML) and interoperability.
Closing words
iFunded CEO says that from now on, both private and institutional investors in the real estate market will have the chance to use a transaction platform that provides liquidity investments in an asset class which is normally illiquid.