Six Insane Crypto Market Scenarios For 2019: ETH Drops To $1, BTC Surges To $200K, NASDAQ Takes Over Binance And More
2017 was the year of spectacular rallies, and 2018 marked a terrible market crash, and many are wondering what could 2019 bring new.
At the end of 2018, the co-founder and managing partner at ICOBox, Daria Generalova shared six of the craziest crypto market scenarios that could be happening this year. They do seem far-fetched, but in the crypto space, you never know.
ICOBox said that they firmly believe that 2019 will be a year of stagnation, a year in which the crypto market will purge itself and determine the direction of its development.
Nonetheless, they put together six of the most insane, even sci-fi predictions for this year.
NASDAQ takes over Binance for $1 billion
NASDAQ has already confirmed that they'll be launching a crypto platform in the first part of 2019.
The exchange is set to become live as soon as the US CFTC grants the required approval.
ICOBox says that it's not that implausible that after this happens, NASDAQ will try to acquire Binance and the deal will benefit both parties.
Ten countries to launch their own cryptos
ICOBox says that the US economic growth is coming to an end and recession is around the corner, and it will trigger a currency crash.
In order to avoid this, small countries will be trying to digitize their money in the event of a global crisis.
ETH to drop to $1
Considering what ICOBox calls the market's "nuclear winter" which brought a 70% drop in the market cap, the crash of all cryptos and the shift away from ICOs, ETH could lose more value and even the $1 scenario is possible, they say.
Bitcoin, the only top 50 crypto to be mined
The global crash in the crypto industry caused a collapse in the mining industry, and ICOBox says that "in 2019 bitcoin will remain the only profitable currency to mine out of the top 50 tracked by CoinMarketCap."
STOs to carve a 10% share of the securities market for themselves
The stagnation of the crypto industry, the falling number of ICOs, the crash of cryptos, lack of legal regulation and more are reportedly making the market seek new development roads.
"All signs point to 2019 becoming a year of STOs (Security Token Offerings), which will replace the now-obsolete ICOs," ICOBox shares and continues to explain: "considering the growing interest of major multinationals in security tokens (and our own interest in extraordinary and improbable scenarios!), there is a chance that STOs will carve for themselves 10% of the securities market."
Central banks convert 20% of reserves into BTC, BTC to surge to $200.000
This is the last crazy prediction which claims that a new crash in the gold's price (like the one in 2008-2009 when the price of gold dropped from more than $1,000 to $700 per ounce) will force banks to find alternatives.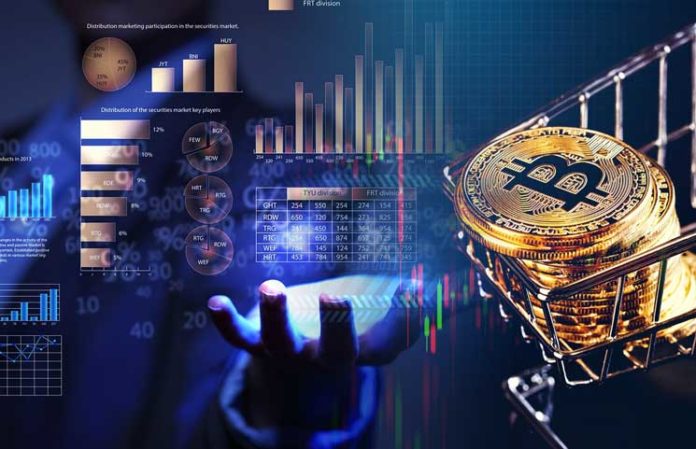 So, they'll convert 20% of their reserves to BTC, and this will result in a price surge to $200k for BTC.
Check out the original article on Coinspeaker to find out more details and explanations regarding all the scenarios.
The post Six Insane Crypto Market Scenarios For 2019: ETH Drops To $1, BTC Surges To $200K, NASDAQ Takes Over Binance And More appeared first on Oracle Times.