Persona Teams Up With FintruX For The First Identity Management Blockchain Project To Provide Users Complete Control Over Personal Data
People are claiming back their identities. Having control over your personal data and securing access to your info is something that should be non-negotiable these days and this also applies to the blockchain and crypto industry as well.
What's wrong with the current KYC system?
Unfortunately, the current KYC system is not flawless and sensitive data, and personal information are sent by customers online.
These include highly important documents such as proof of residence, passports, IDs and more.
All of them are held by third parties which are in charge of the onboarding process.
Every time we need to open a bank account online or enter data for our mobile providers, and so on, we have the provide the very same vital information that's required for the background check.
Persona brings a solution to fix the flawed system
Persona is a blockchain-based solution that works with identity management, and it's completely aligned with the latest data protection laws.
The main focus of Persona revolves around empowering customers and offering them full control over their own personal data as it should be.
Persona is the very first identity management solution that built its own blockchain.
No more projects that have to be developed over Ethereum such as the ERC20. No, they developed their very own blockchain, and once FintruX enrolls in the blockchain, they will have the ability to update and verify individual's ID via 2X level of authentication. Long story short, the verification level will finally be 100%.
Persona consists of three segments: the blockchain, a web app, and dashboard and the mobile application.
Persona teams up with FintruX
Now, Persona revealed something of high importance for identity management.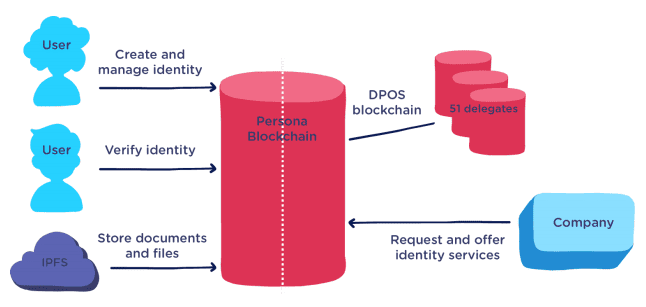 The company teams up with FintruX which is a P2P lending ecosystem.
The partnership aims to streamline the onboarding process for all clients, while at the same time making sure that users have complete control over personal data.
It's also essential to note that Persona will not have access at all to users' private details. FintruX clients will receive complete control over personal data.
"FintruX Network is actively exploring how Persona can be involved in our initial pilots based in Singapore and US," says Conrad Lin, Co-Founder of FintruX Network.
"We are excited to see how Persona's services will enable us to better respond to our customer's needs by rapidly verifying the identity of borrowers on our platform."
Ștefan Neagu, Co-Founder of Persona, is also anxious to begin their work together with FintruX and provide clients with the ideal solution for managing identity.