JPMorgan's Head of Blockchain Initiatives Strongly Believes In Ethereum, Despite Jamie Dimon's Distrust In Bitcoin 
Jamie Dimon, chairman and CEO of JPMorgan Chase, recently stated that he doesn't care too much about Bitcoin, to put it lightly, as reported by the Ethereum World News.
Now, JPMorgan praised Ethereum (ETH) as a result of its capabilities to provide practical applications in the finance industry.
JPMorgan is focused on Quorum
The Australian Financial Review reported that JPMorgan is committed to Quorum which is a product that has been defined by the bank as an "enterprise-focused version of Ethereum."
One of the primary uses will be the tokenization of gold bars that the company will get to have in custody.
JP Morgan's head of blockchain initiatives Umar Farooq had a few details to highlight on the potential of Quorum and the importance of Ethereum for the ecosystem development.
"There are people outside our firm using Quorum to tokenize gold, for instance. They wrap a gold bar into a tamper-proof case electronically tagged, and they can track the gold bar from the mine to endpoint – with the use case being, if you know it's a socially responsible mine, someone will be willing to pay a higher spread on that gold versus if you don't know where it comes from. Diamonds is another example," he said.
He continued and explained that "We are the only financial player that owns the entire stack, from the application to the protocol. We are big believers in Ethereum."
Jamie Dimon supports the blockchain but is skeptical about Bitcoin
Farooq's statements definitely support cryptos and the blockchain tech, but on the other hand, Jamie Dimon has been really skeptical about Bitcoin.
During the Axios Conference in LA, Dimon was asked whether he changed his mind about Bitcoin he said that he regrets saying what he said, but he wouldn't change a thing, as reported by The Next Web.
He made it very clear that despite the fact of not caring about Bitcoin, he doesn't want to be the spokesperson against it.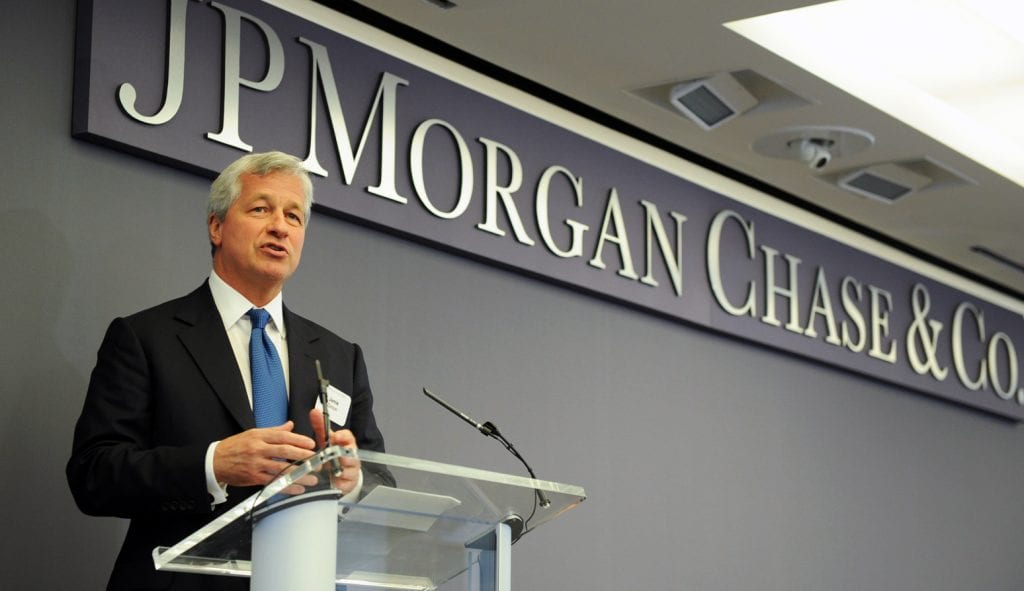 Regarding the blockchain technology, he said that he completely supports it because this is something real, a technology, but Bitcoin is not the same, not as palpable as fiat currency.