FarmaTrust And The Mongolian Government Battle Counterfeit Drugs And Bring Pioneer Blockchain Tracking Solution In The Pharmaceutical Industry
FarmaTrust is the future of the pharmaceutical industry. They bring the most effective and secure global pharmaceutical tracking system on the blockchain.
From now on, counterfeit drugs can become an issue of the past, and the industry can finally enter the new era of blockchain technology.
FarmaTrust's blockchain-based system uses AI and big data analysis in order to deliver high-quality services, enhanced security and efficiency and the most trans[aren't supply chain.
FarmaTrust teams up with the Mongolian Government
The partnership's aim is to launch the very first blockchain track and trace project in the pharmaceutical industry.
The main focus of the project revolves around eliminating counterfeit medicine and restoring people's trust.
This project is a collaboration between governmental and non-governmental parties which includes the Specialized Inspection Agency of Mongolia and the Mongolian e-Government Center NGO.
Eliminating counterfeit drugs to save lives
FarmaTrust's mission is to eradicate all counterfeit medications in order to save people's lives while at the same time building a more secure and trustworthy pharmaceutical sector.
By involving the blockchain tech into the project, FarmaTrust creates an immutable ledger that traces and secures global supply chains that make use of the AI and big data analysis.
The main actions that will be taken are administering feasibility reports, monitoring the national government, and inspecting pharmaceutical supply chains, retailers and warehouses.

The first implementation of a blockchain-based solution in the industry
This is a first in the pharma industry, and the Special Inspection Agency anticipates the installation process to happen in the second quarter of 2019 after all the required legislative and budgetary requirements have been met.
"We're extremely excited to be partnering with the Mongolian government, as it validates our fully functioning blockchain solution, rather than just concepts and vision. Finally, our life-saving project will become a live implementation," said Raja Sharif, CEO of FarmaTrust.
Sharif continued and detailed that this project will highlight FarmaTrust's abilities to also work on a consultancy basis.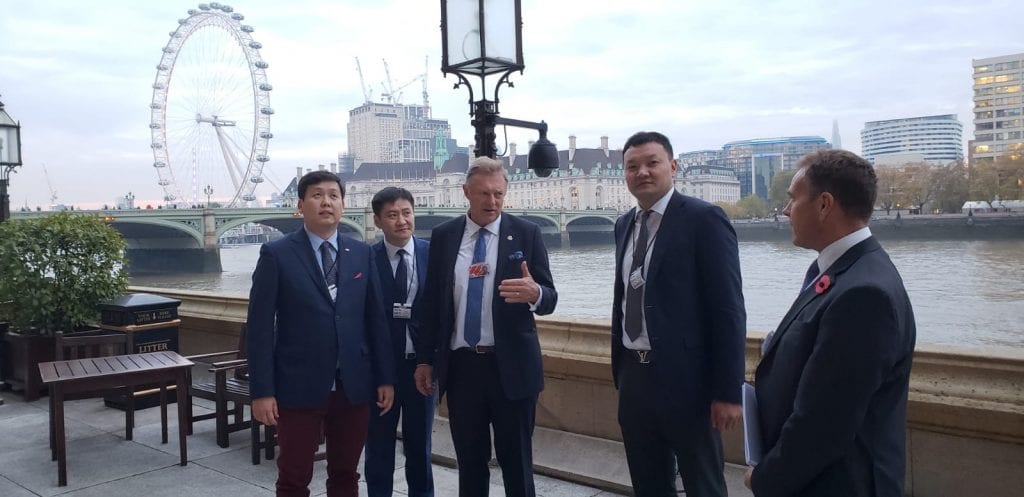 Closing words
FarmaTrust has been already making waves in the blockchain tech flaunting various important partnerships and customers during the last few months.
Sharif didn't conclude without saying that FarmaTrust accomplished the great achievement of becoming the leader in this field.
More than that, 2019 should bring even more customers using these services.