Decentralized Crypto Collectible Game, Blockchain Cuties, Implements Tron Protocol
Blockchain Cuties is a decentralized crypto collectible game, and it used to be available on only two blockchain platforms, Ethereum and EOS. Now, they recently added a third platform that's based on Tron protocol.
The game revealed that the Tron version of the game would have unique content including Cuties, locations, and items as well.
"We have been seeking an opportunity to work with TRON since June 2018, and now, we're finally here," Vladimir Tomko, CEO of Blockchain Cuties revealed.
Opening the doors for various opportunities
The game developer believes that the addition of Tron will provide more opportunities for users in order to represent their Cuties in the battlefield.
More than that, the team hopes that integrating the Tron platform in the game will also trigger higher transaction speeds and this will also bring more options to the gameplay.
The Tron team believes that such an extension via the sidechain could help achieve its primary goal of 1,000 TPS.
As you all know, there's been an older competition between Tron and Ethereum, and regarding the transactions per second, Ethereum enables 15 TPS and Bitcoin only 7TPS.
Blockchain Cuties and Tron reportedly have similar visions
Tron was launched in 2017, and back then it was announced as "a blockchain-based decentralized protocol that aims to construct a worldwide free content entertainment system with the blockchain and distributed storage technology."
The main idea was to allow users to publish, own and store data for free and the content is supposed to be owned by its creators, scriptwriters, and artists, not capitalists. It seems that the game has the very same principle.
"Thus, Blockchain Cuties and TRON are on the same page regarding TRON's mission," according to Blockchain Cuties.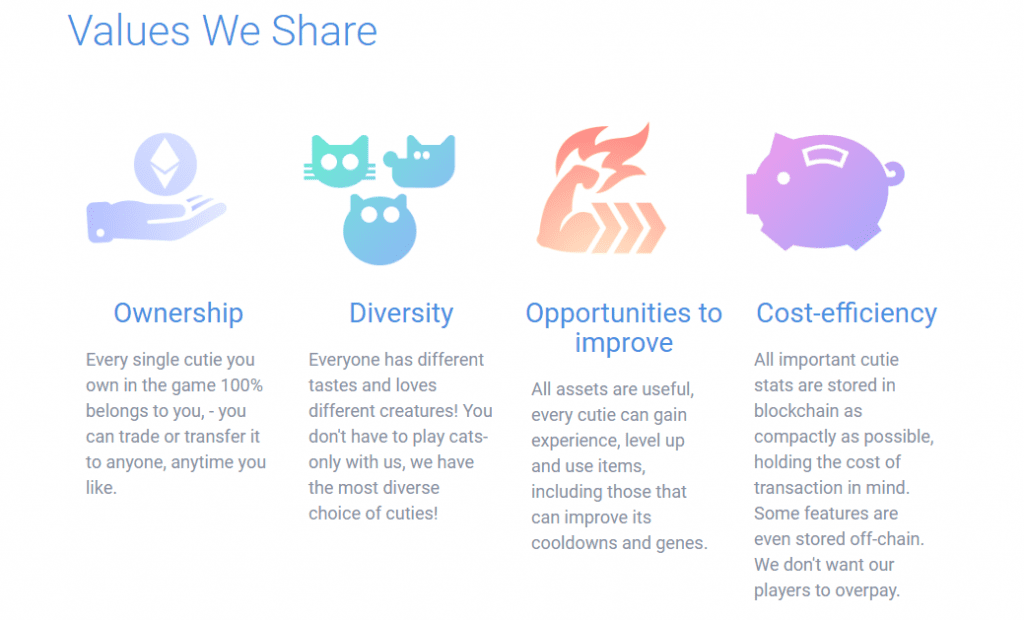 Blockchain Cuties is also the very first crypto collectible game that's placed on the Tron Arcade which is Tron's special 100 million dollar fund.
This fund aims to play an essential role in Tron's mission and bring the best blockchain gaming experience to users all over the globe, says Justin Sun.