April Moonshot Picks % Gain/Loss Update
After a dismal month with our March picks- which had a bad month (along with the entire crypto market) Our April picks are on fire the past 4 weeks as the crypto market has turned bullish.
Below you can see the % gains of our picks from our Article April 5th.
The good news is we didn't sell any of the March picks of the month, and most have already posted gains from when we bought in. Special thanks to @altcoinadvisory for taking the time to speak with us and giving us some invaluable insight and help with our picks of the month.
Without further ado, here are the % gains since making our picks and buying in April 5th.
Cryptocurrency/Symbol   |  % Gain Since April 5th
1. Cardano (ADA) 
⬆️ 71%

According to Cardano Foundation Press – a package update is released today which marks first major one since Sep mainnet launch that includes a significant input by the team behind the platform.
On 3rd March, CEO of IOHK, Charles Hoskinson tweeted that Cardano's upcoming 1.1 patch would be available from 6th March, 2018. Then he added that he'd release more notes once the patch had been finalized. This is definitely good news for the Cardano family, even if prices continue to slide down.
The patch may not be that major, but it still shows that the team is working to make the Cardano platform secure. It is also likely the patch will contain some sort of software improvement regarding the Linux installer of the Cardano wallet. Keeping in line with IOHK's ethos, everything needs to be reviewed before being released. The patch is a correction in the software that we hope Charles' notes will shed further light on.
Cardano was not the first to implement a proof of stake algorithm. It was the first to attain peer-reviewed status as a provably secure proof of stake. The system greatly reduces the amount of power consumed by the full blockchain and provides a benefit to engagement. The system uses an array of stakeholders to form consensus and produce new blocks.
The initial elections for block generation resolve through randomized numbers. All electors have to reach consensus through the Ouroboros algorithm in order to generate the seed for that randomized number. In turn, a slot leader is designated to generate the next block and earn ADA. So long as there is not an adversarial majority within the system, the honest majority of stakeholders will continue to randomly generate slot leaders and reward stakeholders.
Cardano; Short Term Gains and Long-Term Potential
A strong governance system is only one of Cardano's benefits. They are also ready, willing and able to comply with new government regulations through their soft fork ability. The addition of the control layer protocol will make them into a viable Ethereum alternative. As they roll out the platform upon which decentralized applications can be created, their market share will increase. While Cardano's ADA token has stagnated in price since December, it is primed to rise – and effectively available at a discount.
At the same time, Cardano is a long-term project that has plans to truly use their infinite scalability. As technology increases, so too can the blockchain. They will switch out modules and implement soft forks to keep the platform relevant and performing at a high level. The staying power that this produces should keep Cardano in the top 10, and their control layer will help them seize more of the emerging cryptocurrency market.
2. Simple Token (OST)
⬆️ 36.38%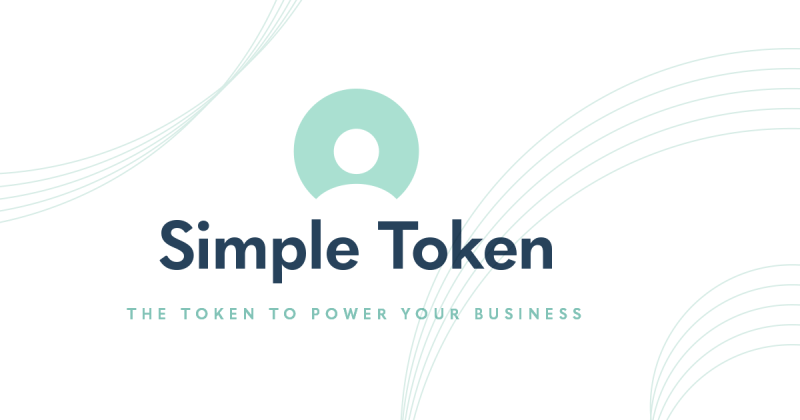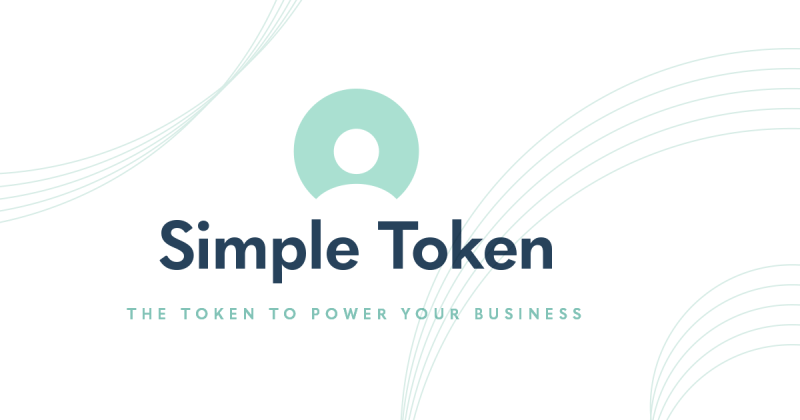 It's basically used to power and link niche token economies from mainstream consumer apps and build a network of Branded Tokens with OpenST protocol, which businesses can use to launch Branded Tokens without doing blockchain development of their own.
Till now crypto has only been powering upcoming DAPPs and very few tokens have been looking to integrate the current app infra to blockchain.
So in a way the OpenST protocol could be used to build things like Steem, MobileGo, Cryptokitty, DNT etc. Even one consumer app like Cryptokitty clogged the Ethereum network. ST can be a good solution to add scalability to the Ethereum blockchain with its sidechain solution.
OST is to ETH what ARDR is to NXT. Soon people will realize that sidechains are the solution to scale mainchains like ETH and NXT and sidechain projects coulds blow up.
3. DragonChain (DRGN)
⬆️ 52.85%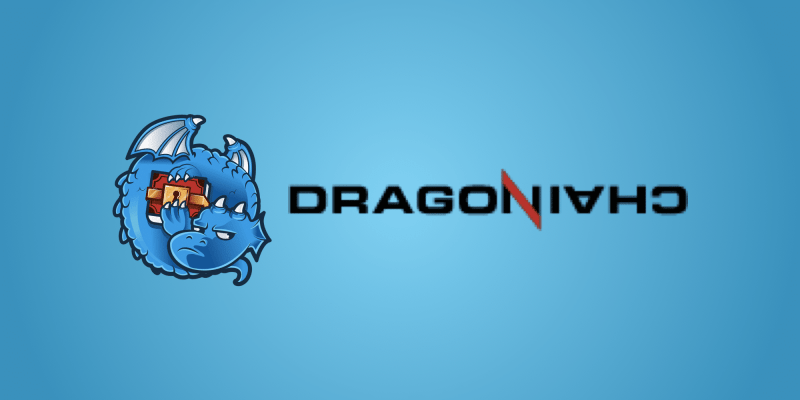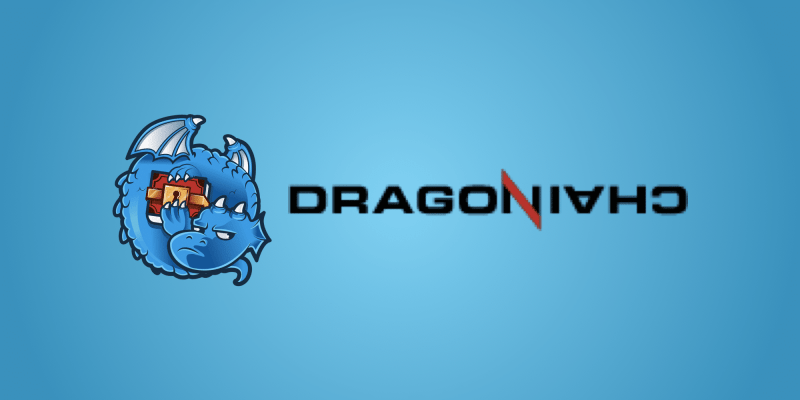 With launch of the AWS server-less platform right at the end of March, we feel that when the market turns, DRGN is going to fly (or will it rise?)
Usually announcements like this are already priced in, but with the market in its current state, people don't seem to have jumped on the Dragon's back with quite as much enthusiasm as they may over the next few weeks.
Dragon is perhaps the best long-term hold of these three picks as well, so now might be one of the best entry-points you'll ever get.
4. SelfKey (KEY)
⬆️ 49.62%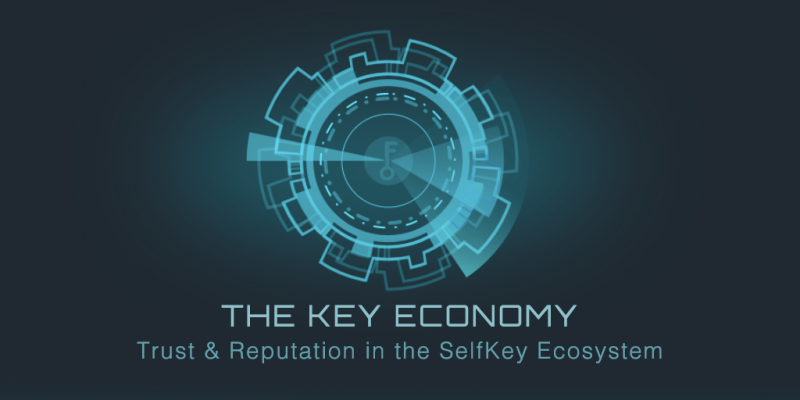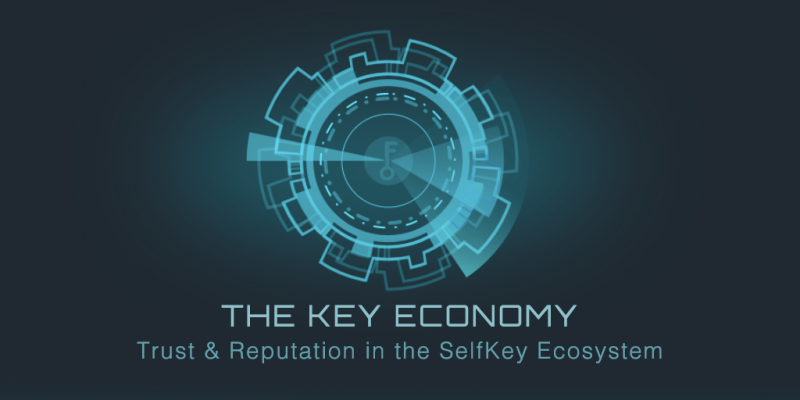 SelfKey is a self-sovereign identity ecosystem that enables citizens to protect their freedom, privacy, and wealth. Through SelfKey's Identity Wallet, individuals and companies are able to securely manage their digital identities. On top of that, SelfKey makes the "Know Your Customer" (KYC) norms followed by financial and government institutions quick and painless for users through a simple KYC onboarding process.
Importantly, all of your personal data and documents are stored locally on your device and not on a SelfKey server or on the blockchain. The only time that your data is accessible is when you choose to share it with a trusted institution.
Cryptocurrency investors who participate in token sales can especially benefit from using the SelfKey Identity Wallet, as sending ETH and identity documentation can be done with a single click. Additionally, the SelfKey marketplace can be used to apply for passports, claim citizenship through investment, create a bank account, submit residency applications, and more.
The month of February was very eventful for SelfKey, including new partnerships with banks in the Dutch Antilles and Cayman Islands as well as the alpha release of the SelfKey marketplace. That's on top of the SelfKey–Polymath partnership that was announced at the end of January. With Identity Wallet support for cryptocurrency transactions coming before the end of Q1, March is shaping up to be another strong month for the project.
5. Kyber Network (KNC) ⬆️
 63.11%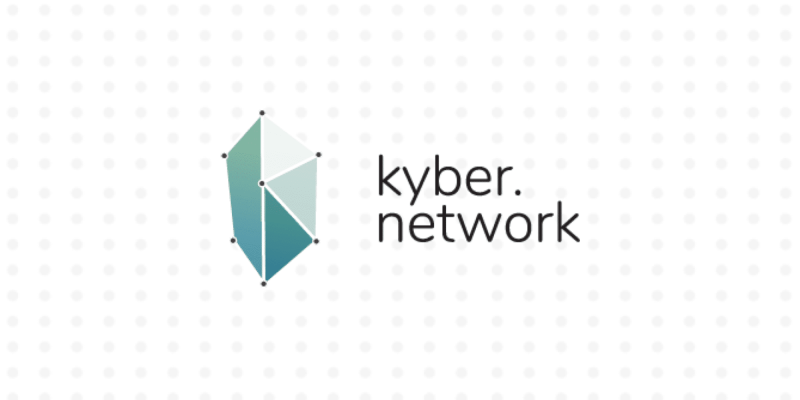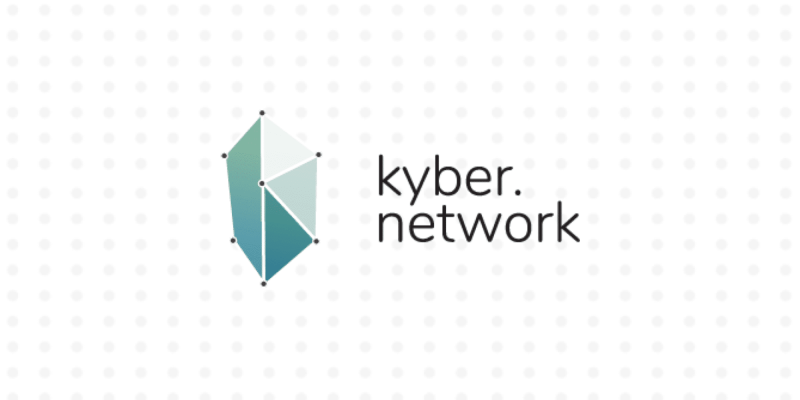 This is simply a case of a quality project being severely undervalued.
Kyber Network (KNC) is a decentralized exchange built on a system of reserves. The project, which held its ICO in late 2017, is one of two projects formally advised and backed by Vitalik Buterin (Buterin has announced his support and advisement publicly for Kyber Network and OmiseGo).
Kyber's decentralized exchange model is unlike anything we have seen before because it provides guaranteed liquidity at all times.
At its core, Kyber is also deflationary. The reserves must hold and spend KNC to execute these transactions, and a portion of the spent KNC is burned following every trade. As users and reserves increase on the Kyber Network, so will the demand for KNC. However, the supply of KNC will simultaneously decrease. High demand plus low supply equals positive price action.
If you look across the market, you can see how exchange tokens have been bullish over the past few months. Tokens such as BNB, ZRX, KCS, and KMD have all found their way into the top 50 cryptocurrencies on CoinMarketCap. However, Kyber is currently sitting in the 70s, and it seems to have stabilized in that range. Based on the success of the other utility tokens in its field,  KNC seems to be extremely undervalued.
6. ICON (ICX) ⬆️
21.41%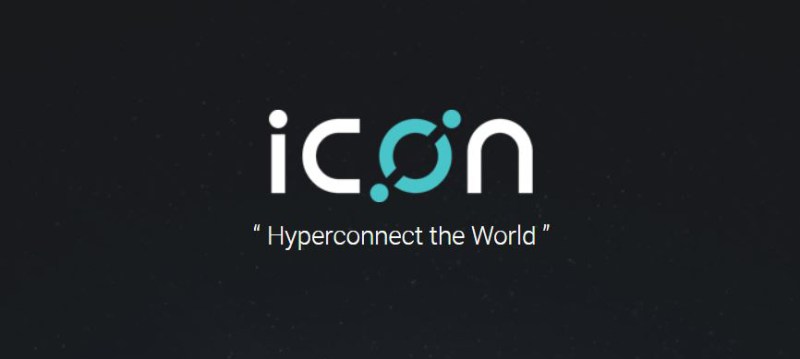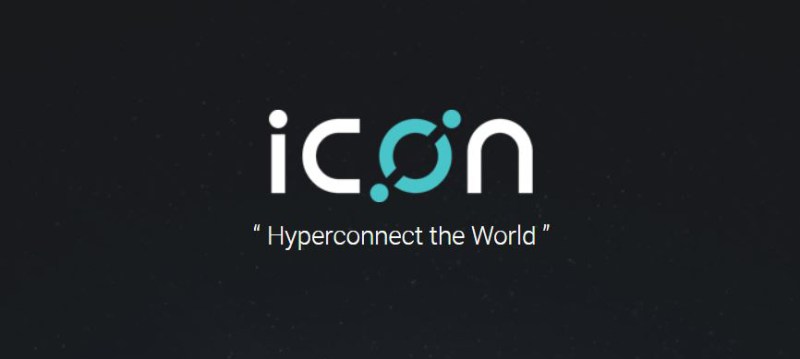 ICON team has released an official wallet, ICONex. It is still only a desktop version, introduced by Chrome extension, but it will be expanded to mobile Android & iOS in the near future. According to the official announcement, ICONex supports not only native ICX coins of ICON Mainnet, but also ETH and ethereum-based ERC20 tokens.
Currently there are only ethereum-based ERC20 ICX tokens in circulation, distributed to ICON ICO participants at the end of 2017 as a temporary substitution for native ICX coins. Once ICON Mainnet is launched officially, there will be a swap of ERC20 ICX tokens to native ICX coins. ICON Mainnet, functioning now in a test mode, was launched in January 2018.
The official launch will be announced soon (presumably in March-April, 2018), as well as information about the swap of ERC20 ICX tokens to native ICX coins. After several months after publish numerous announcements about the token swap, the ERC20 ICX tokens will be burned. ICON is at an absolute value down at these levels.
7. Blockport (BPT)
⬆️ 60%
Blockport, another exchange. Tho we think this exchange really stands out because it focusses on being a social exchange. We have seen tokens that support the exchange did really well(in our January pick KuCoin shares made 3500% in a month). We think Blockport has a really solid team and is one of the first ICO's from the Netherlands.
They successfully funded their project in their ICO with support of the AFM (Authority financial markets, sort of SEC for the US). We think it is a good pick to get some good returns. Tho the token is also very nice to trade with discounted trading fees. At the moment the token is trade-able on KuCoin. Blockport is planning to release their beta platform in March.
Social exchange
Supported by AFM
Good team
Beta in March 2018
Good communication
8. Binance Coin (BNB) ⬆️ 
21.62%
Binance Coin BNB's price is only sitting at 11$ at the moment. Binance burns tokens evrey quarter which makes the supply lower. Also they are planning more ICO's on the Binance exchange where you can pay with BNB tokens.
Low in price
Upcoming tokensales
Discount on trading fees
Only tradeable on Binance
9. Oyster Pearl (PRL)
⬆️ 15.28%
Oyster Protocol, this project has been on our radar for quite a while. And we really like it. It is a totally different way of monetization your internet platform. Right now websites like ours need ads to exist and cover the costs of the website.
Oyster Pearl has build a new tool that websites can use with just a simple line of script. Oyster combines mining through traffic and data storage using Pearl tokens.
For example: you can buy a Pearl token and 'rent' 1GB of storage space with that.
Someone else goes to a website using the script of Oyster that confirms the transaction. Tho we are not sure if this revenue model will be taking over the Online Ad business as there is still a lot of resistance to 'Browser crypto mining'.
New Partnerships

Masternodes upcomming
Rumours about Binance
Product release
Not the only one in this market
10. QuantStamp (QSP)
⬆️ 81.82%
Ethereum (ETH) is one of those blockchain platforms that will survive in the long run. Even as countries are jittery about other cryptos, there seems to be a consensus that Ethereum will get adopted as a tool for enhancing operational efficiency. On top of that, it is through Ethereum that hundreds of highly innovative tokens are hitting the market with each coming day.
Ok, so how does all this connect with the growth potential of Quantstamp (QSP)? Well, it's simple! Quantstamp has positioned itself as the auditor to new coins, developed through the Ethereum (ETH) smart contracts platform. Essentially, it is designed to check for any security issues, before a coin hits the market. That's a strong value anchor for Quantstamp, and here is why.
Its demand will grow with the growth of ICOs
Forget China banning ICOs and other countries being jittery about them, ICOs are here to stay. That's because innovative people will continually find problems that can be solved using blockchain technology. And that's where Quantstamp will draw its greatest value.
As ICO founders seek to bring to the market coins that are free of vulnerabilities that can compromise their credibility, they will require the services of Quantstamp (QSP). This will push up the demand for this token, and with increased demand comes a growth in price. That's why you should expect the value of this token to grow with the growth of the Ethereum smart contracts platform.
Exchanges
To register for Binance use the link below. Our referrals links are there and we would appreciate it if you used them!
Binance
If Binance Is Still Closed to New Member Registration, You Can Get Access and Register Now Here
Kucoin
---
Disclaimer:
The information provided on this website does not constitute investment advice, financial advice, trading advice or any other sort of advice and you should not treat any of the website's content as such. CryptoClarified does not recommend that any cryptocurrency, game or token should be bought, sold or held by you and nothing on this website should be taken as an offer to buy, sell or hold a cryptocurrency, token, game or anything similar. Do conduct your own due diligence and consult your financial advisory before making any investment decision.
Accuracy of Information:
CryptoCurrency Clarified will strive to ensure accuracy of information listed on this website although it will not hold any responsibility for any missing or wrong information. You understand that you are using any and all information available here AT YOUR OWN RISK.
Price Risk:
The price of Bitcoin and other cryptocurrencies are highly volatile. It is common for prices to increase or decrease by over 20–100% in some coins in a single day. Although this could mean the potential for huge profits, this also means the potential for huge losses. The same goes for CryptoCollectible games which can be wildly speculative. DO NOT INVEST ALL YOUR MONEY IN CRYPTOCURRENCIES. Only invest money which you are willing to lose.
Cryptocurrency trading may not be suitable for all users of this website. Anyone looking to invest in cryptocurrencies should consult a fully qualified independent professional financial advisor.