BTC Seems Ready for a Breakthrough; Top Performing Tokens to Watch
The Bitcoin price remained stuck in the narrow range of $39-$42K for another weak week for investors. Since the beginning of April, BTC has lost 13.6%, going backwards from its March gain of 5.4%.
This isn't surprising since the Bitcoin market remains strongly correlated with traditional equity markets, which are facing a number of macro challenges.
The broader market environment is undergoing rapid changes, with a wide array of commodities breaking new highs, bond yields trending higher, and supply chain disruptions and headline inflation seeming to be becoming more frequent.
Bitcoin experiences a volatility squeeze, which means that when the area gets narrower, the price action tightens like a coiled spring. It then moves quickly when the pressure is released.
Source
Furthermore, consistent on-chain behavior suggests that Bitcoin has exited the correction phase and is in the accumulation phase.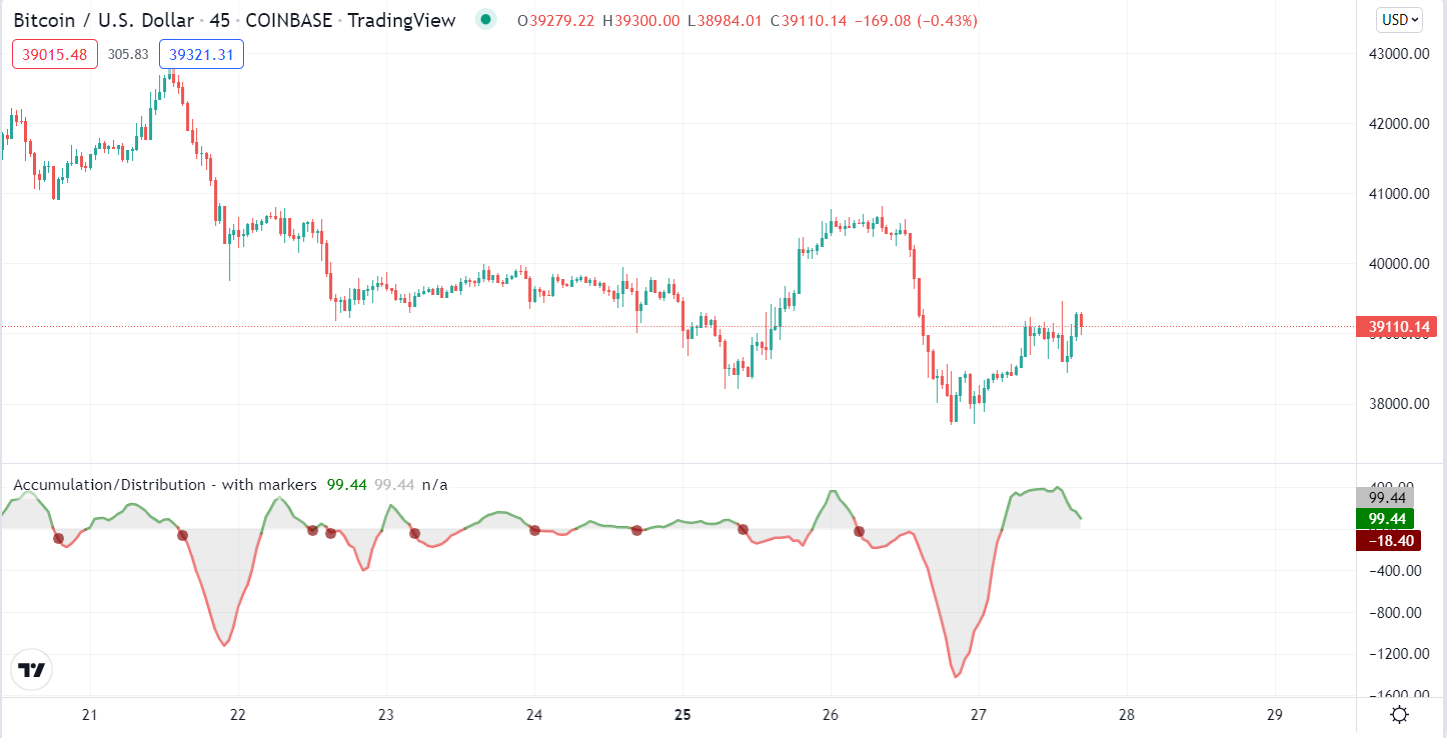 Source: TradingView
Additionally, a falling wedge pattern is forming on the RSI, indicating a consolidation period before another upward move, which is characterized by lower lows and lower highs with a contracting range.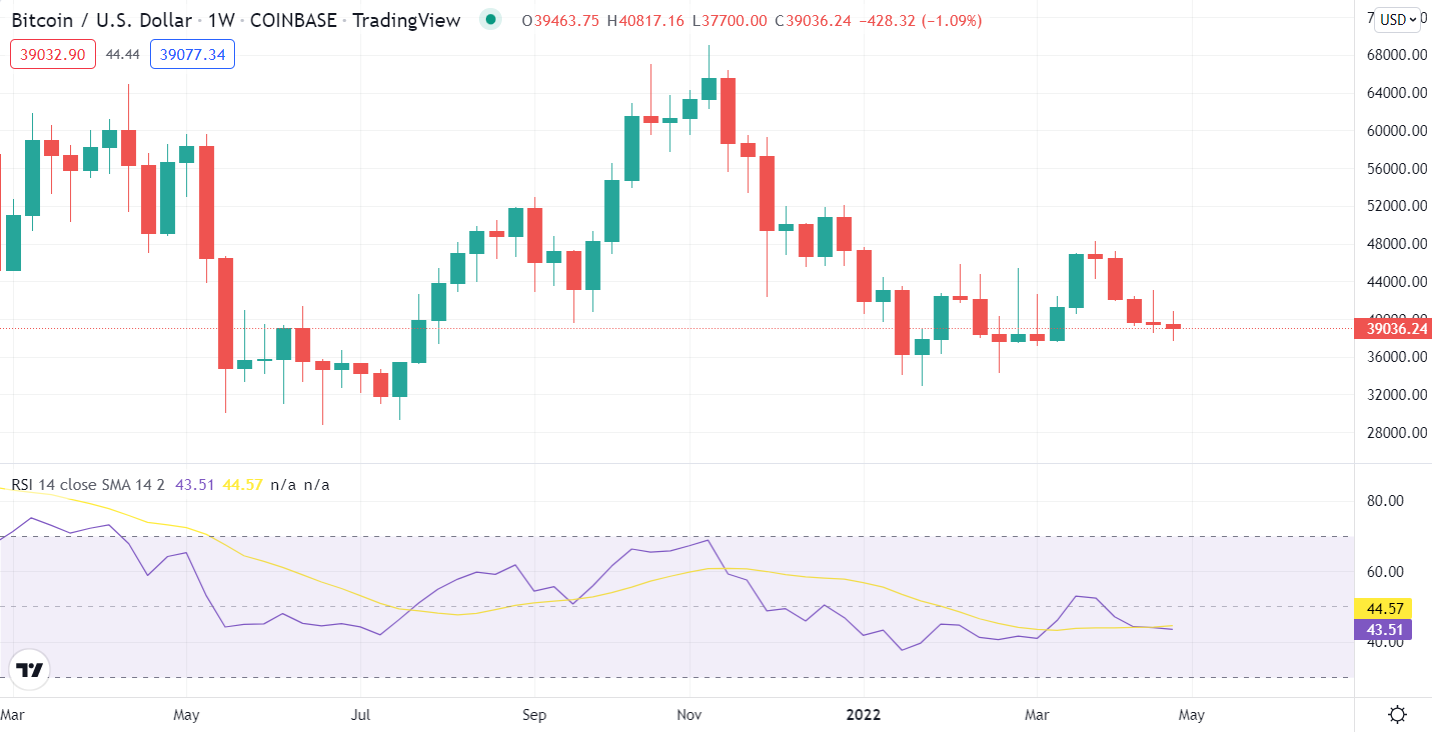 Source: TradingView
This week, I've selected the following cryptos as my top picks.
Raiden Network (RDN)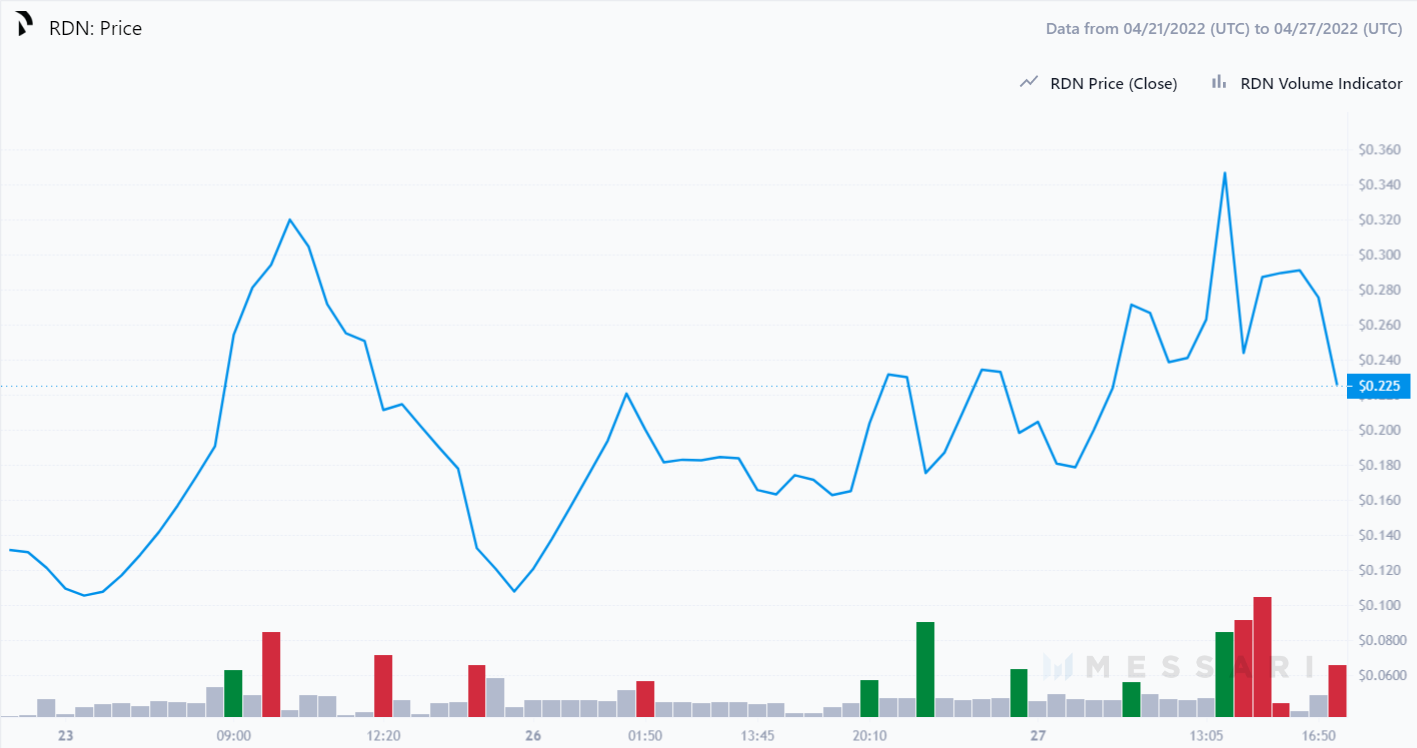 Source: Messari.io
With a market cap of $12,636,587, its RDN token has gained 61.8% month-on-month to trade at $0.237735 at the time of writing. On a monthly and weekly basis, it outperformed BTC by 75.08% and 72.50%, respectively.
OneLedger (OLT)
OneLedger is a blockchain specifically designed for interoperability use cases within enterprises. It allows building business applications through its modularization tool, which will communicate with OneLedger protocol via its API gateway to communicate synchronously with different public and private blockchains.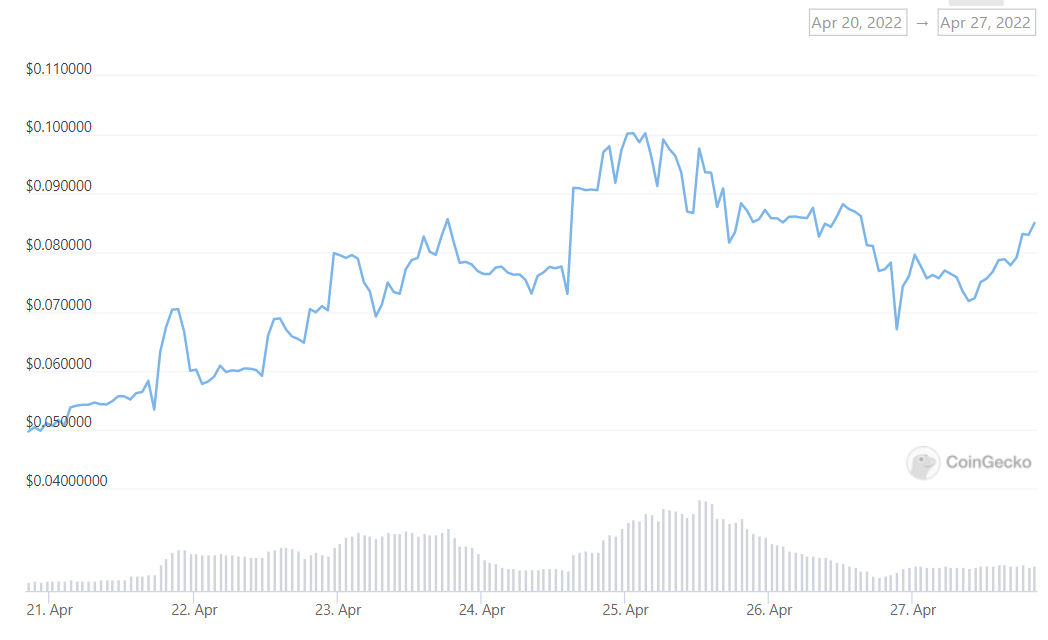 Source: CoinGecko
Its OLT Token posted a 70.4% weekly gain and rose a whopping 287.7% month-on-month. It currently trades at $0.08516 with a market cap of $36,972,627.
Steem (STEEM)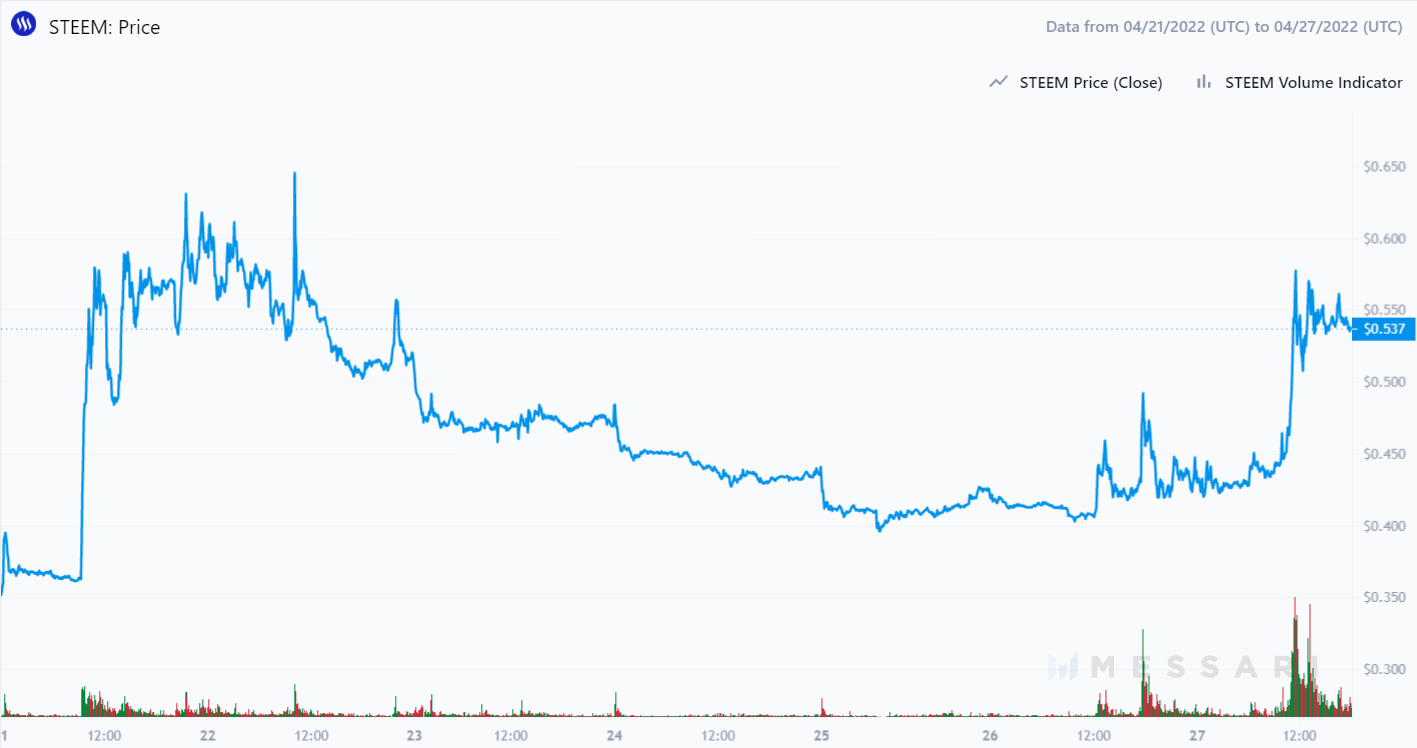 Source: Messari.io
Steem is a community-focused blockchain network and is the underlying chain for the social media platform Steemit, which is non-custodial and decentralized, and makes it possible for users to earn rewards for their posts and community interactions.
STEEM has gained 52.6% over the past week and 37.4% month-on-month to trade at $0.5379 with a market cap of $213,215,878 at the time of writing. Following Binance's announcement to add support for the STEEM/USDT trading pair, STEEM's momentum and trading volume surged.
The Xcad Network provides content creators with additional monetization options, as well as helping smaller creators leverage YouTube's algorithms to grow their channels. Creators are provided with DeFi tools to create an incentivized economy by tokenizing their audience's engagement with their content.
XCAD Network also has an NFT Marketplace that enables one-click creation of rare and limited edition NFTs.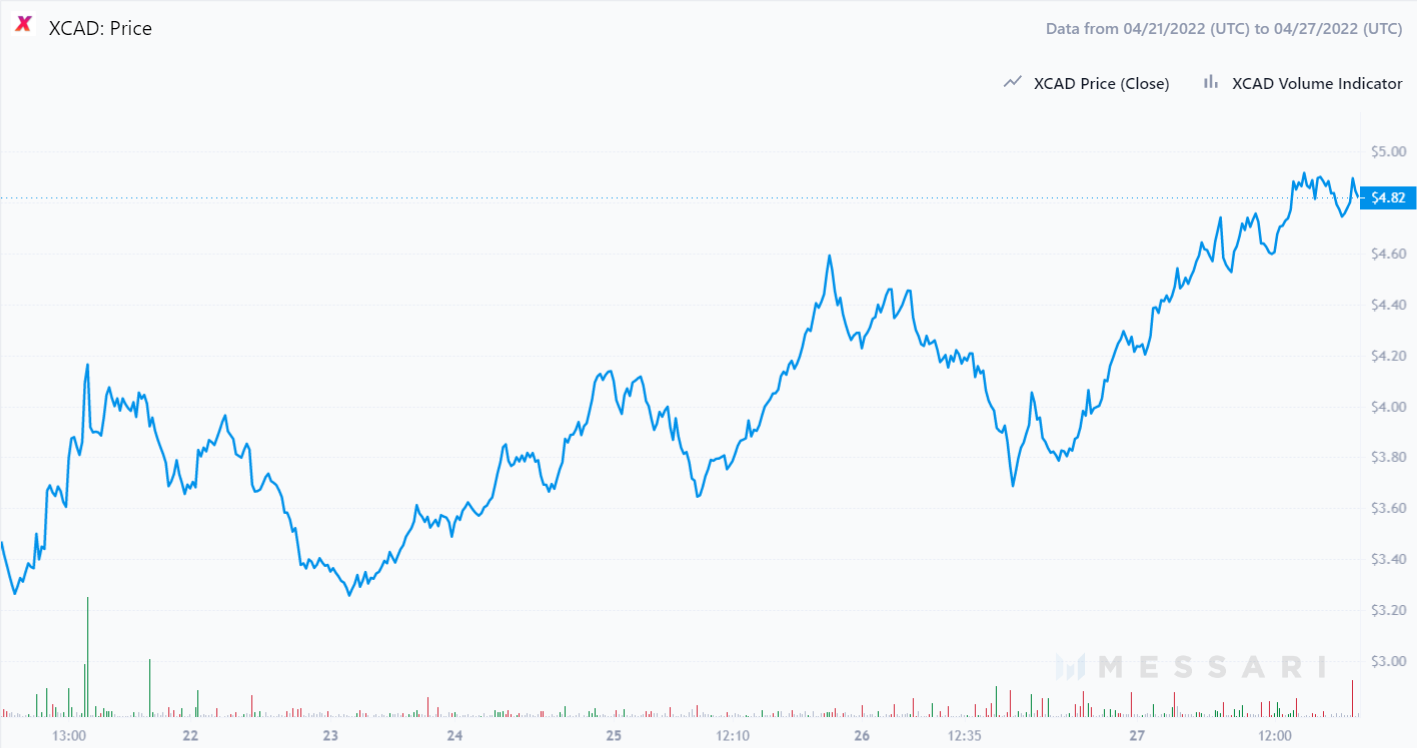 Source: Messari.io
At the time of writing, XCAD token was trading at $4.80 with a market cap of $115,582,716. The week-to-week gain was 61.5%, and the monthly increase was 47.0%. On a weekly basis, it surpassed BTC by 48.24%, while on a monthly basis it was ahead of the flagship crypto by 16.74%.
Image source: pexels.com